We are a highly focused and organized network of dealers and distributors.
Premier Consumer Electronics Sales agency, to introduce and develop the Brands we carry to the right outlets in the Latin America, Mexico and the Caribbean Markets.
Our unique service combines choosing the best dealers in every single market, customer service & tech support, marketing and communication with a local touch.
What we offer to the Market
FEATURED PRODUCT
JBL LINK VIEW
Get help from your Google Assistant: Ask it question, tell it to do things, control your music, lights, queries and much more with a simple voice control.
FEATURED BRAND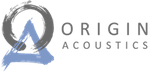 From the meticulous obsession with perfection to the love of great sound, we've led the industry with innovation and experience since the beginning.
Origin Acoustics launched in 2014 and proceeded to turn the industry on its head. Starting from scratch, our team created the most refined architectural speaker ever made.
More information: www.originacoustics.com